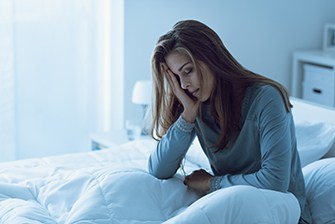 Detox: What to Expect
One of the major roadblocks for individuals contemplating rehab is undergoing the detox experience. It can scare a lot of people away due to the stigma and rumors surrounding it. It can be seen as painful, debilitating, and seemingly impossible. If you suffer withdrawal symptoms you experience when it's been too long since your last dose, you may wonder how you can do a detox. Luckily, we are here to tell you that detox can be a comfortable experience. Keep reading to learn more about what to expect from detox and how to comfortably (and safely) experience it in our clinic.
Timing
Depending on the length and severity of your addiction, as well as what type of substance you are addicted to, timing can vary. However, a general timeline for detox is:
Opioids and Heroin: 7-10 days
Alcohol: 4-7 days
Benzodiazepines: 1-4 days
Since timing can be so varied due to various factors, it is important you receive individualized care when it comes to detox. At Luxe Treatment Center, your detox plan will include the following:
Customized plan for your individual situation
Oversight from qualified addiction professionals
Skilled medical staff, always available
Good, balanced nutrition to promote optimum general health
Beautiful, relaxed setting to ensure a feeling of serenity
Medication
One of the best ways to make you as comfortable as possible during the detox process is to take medication to help make you feel better. Detox can present many symptoms, such as nausea, shakes, high blood pressure, intense cravings, and more. Our professional team is Medication-assisted treatment (MAT)-certified, allowing us to prescribe certain medications, in combination with our recommended therapies and counseling, for your treatment. All medications that we prescribe are FDA approved for the uses specified.
Support
Detoxing alone can be dangerous, as well as extremely uncomfortable. To ensure your total comfort and safety, we provide around-the-clock support and care from addiction and detox professionals. Our caring nurses, doctors, and other clinicians are on standby to help whenever you may need it. We welcome the chance to make your detox period stable and hassle-free so that you can begin your treatment and stay in the best possible state of mind. Our support system carries through your entire treatment stay, and even beyond.
Luxe Treatment Center
Detox does not have to be uncomfortable or done alone. With the right support, medication, and individualized protocol, you can have a safe and comfortable detox experience to take you into the next phase of your life.
Luxe Treatment Center applies evidence-based treatment methods. Therapies rely upon behavior modification and motivational interviewing as solid cornerstones for long-lasting recovery. Combined with non-invasive detoxification and psychotherapy, we utilize a wide range of proven tools to facilitate the best outcomes possible.
We know that this is a difficult time for you, and we recognize how brave you are to come forward and ask for help. For more information, please visit us at luxetreatmentcenter.com.