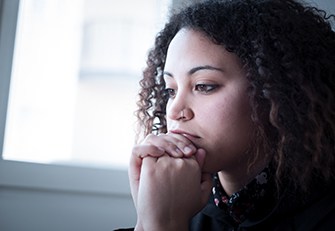 What Is A Co-Occurring Disorder?
When you suffer from addiction and an underlying mental health condition, this is called a co-occurring disorder. Addiction and the co-occurring disorder work together to worsen each other, creating a vicious cycle that is difficult to break without treatment. Addiction is often a symptom of a co-occurring disorder rather than a stand-alone condition. Keep reading to learn more about what a co-occurring disorder is and how to receive proper treatment for long-term, successful sobriety.
Do I Have A Co-Occurring Disorder?
According to the US Department of Health and Human Services, co-occurring disorders may include any combination of two or more substance use disorders and mental disorders identified in the Diagnostic and Statistical Manual of Mental Disorders, Fifth Edition (DSM-5). No specific combinations of mental and substance use disorders are defined uniquely as co-occurring disorders.
Some of the most common mental disorders seen in MAT, as well as the conditions that Luxe Treatment Center's therapeutic staff is trained to recognize, include:
Depression
Anxiety
Post Traumatic Stress Disorder (PTSD)
Bipolar Disorder
Anxiety
Attention Deficit Hyperactivity Disorder (ADHD)
Trauma
How Addiction and Co-Occurring Disorders Make Eachother Worse
Co-occurring disorders can be diagnosed or undiagnosed. Many times, the individual may not even know that they are suffering from a co-occurring disorder that is worsening their addiction.
People with co-occurring disorders tend to self-medicate, whether knowingly or unknowingly, to escape the symptoms of their disorder. However, some of the side effects of drug and alcohol use include depression and anxiety. When a mental health condition is compounded by those side effects of substance abuse, it makes the condition worse and, in turn, makes the addiction spiral further.
How Are Co-Occurring Disorders Treated?
Co-occurring disorders must be treated simultaneously as substance abuse issues, alongside addiction treatment. This ensures that one will not exacerbate the other after treatment is over. This makes your choice of a treatment center, as well as your openness during treatment, vital for your recovery.
Dealing with issues of this nature can seriously hinder your ability to focus on sobriety. So we work with you through individualized treatment administered by our licensed, knowledgeable professionals to help you deal with any underlying conditions. These sessions will enable you to understand better the relationship between the dual disorders and how they can amplify your distress. Once you recognize these factors, you can better deal with the issues at hand.
Luxe Treatment Center
If you're ready to take the next step toward recovery from substance abuse and mental health conditions, we are here for you.
Luxe Treatment Center applies evidence-based treatment methods. Therapies rely upon behavior modification and motivational interviewing as solid cornerstones for long-lasting recovery. Combined with non-invasive detoxification and psychotherapy, we utilize many proven tools to facilitate the best outcomes possible.
We know this is a difficult time for you, and we recognize how brave you are to come forward and ask for help. For more information, please visit us at luxetreatmentcenter.com.