Contact Luxe Treatment Center
Contact Luxe Treatment Center
Call (725) 215-3017 to Speak Confidentially with an Admissions Counselor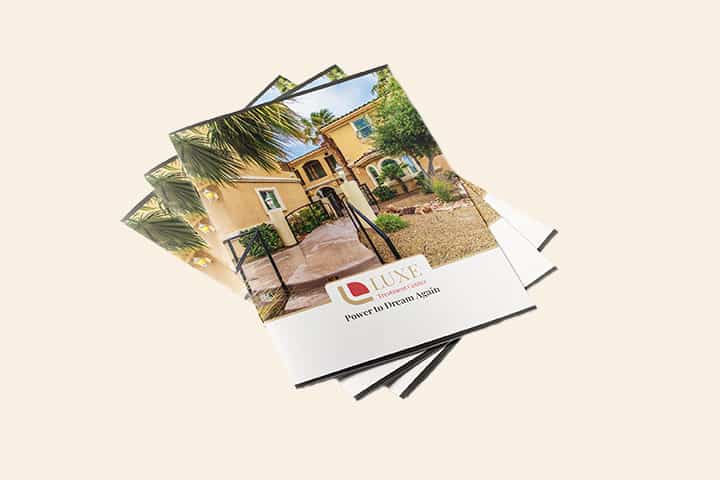 Welcome to a Better Life
Your successful recovery is paramount for us, and it shows from the moment you enter our friendly and luxurious residential treatment facility. The very first thing we do at Luxe Treatment Center offers you a warm, sincere welcome and convey the sense of family that pervades our beautiful residence.
As we talk with you and get to know you, we are already formulating a powerful recovery plan just for you. In most cases, we have already talked on the phone prior to your admittance. At that time, we learn about your lifestyle, discuss accommodations and ask about any special needs, such as dietary restrictions, that you might have. Because the focus of our facility is "family," we work to make your temporary home here comfortable and pleasing. For instance, we will add special accents to your room, maybe even flowers for females. Our goal is to be well-prepared for your visit and to make it as comfortable and rewarding for you as possible.
Getting Started
Once you arrive, we will fill out the necessary paperwork and give you a guided tour of our residential treatment facility. Afterward, members of our professional team conduct an examination and perform a social assessment so that we can match you up with the therapists and clinicians best suited for you. We go over your recent substance history, discuss medications, talk about our medication regimen and generally introduce you to the recovery process.
Early on, we begin formulating your Full Circle Support system, which will involve, with your consent, caring individuals such as your onsite therapists, counselor, medical personnel, your referring professional, and loved ones. We can limit or expand this circle as broadly as you like, though the emphasis is on people who care deeply about your recovery.
Though certain rules will be in place, we understand that you may still have a business to run, a job, or personal matters to attend to, from time to time. So we arrange for you to have some access to your phone and computer.
Detox of a Calming Nature
Another issue of concern for many of our patients is the detox process. Rest assured that we strive to minimize any discomfort and to maintain a non-invasive approach. Should you need certain medications during this time, our doctors and nurses will prescribe the appropriate medicines and dosages, while monitoring your physical and mental state. Most of our clients have been pleasantly surprised by how smooth and trouble-free the detox and stabilization process can be.
A World of Compassion
Among the many reassuring things, you will notice during Admissions is the compassion and empathy shown by our admitting team, as well as the sincere, personal attention that you receive. You will also come to appreciate our thoroughness in learning about your history and focusing on your important needs.
Our Admissions process sets the tone for your stay at Luxe Treatment Center, Las Vegas' premier residential substance use treatment facility. It is geared toward helping you feel comfortable and motivated for the exciting milestones you will soon reach. Most importantly, we will be with you for each one of them, offering our vigilant care and unwavering encouragement.