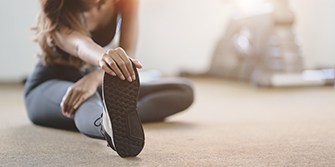 Individualized Drug Addiction Treatment in Las Vegas
If you are suffering from drug addiction and need specialized care, there are individualized drug addiction treatment options available for you. Not everyone can resonate with cookie-cutter programs, resulting in failed treatment attempts and dangerous relapses. If you are ready to upgrade your drug addiction treatment experience to one that is luxurious, individualized, and comfortable, keep reading to learn more about individualized drug addiction treatment in Las Vegas.
What Makes Individualized Drug Addiction Treatment Different?
As mentioned, not everyone resonates with cookie-cutter treatment programs. Some of these include the 12 Steps, SMART recovery, and many more. While they can be successful and have helped millions achieve long-lasting sobriety, that doesn't mean it is right for everyone.
If you are struggling with staying sober, individualized drug addiction treatment can help. Your addiction is unique—you have unique struggles, underlying conditions, co-occurring disorders, and triggers. By finding what works best for you, you will be able to achieve long-lasting sobriety.
What Can I Expect During Drug Addiction Treatment in Las Vegas?
During your stay at our luxurious facility that offers individualized drug addiction treatment in Las Vegas, you can expect the following:
Non-invasive detox. Our non-invasive detox process relies upon proven methods and licensed professionals. You can look forward to medication to help make you feel more comfortable, as well as around-the-clock care and medical supervision from addiction professionals.
Custom care plan. Before we devise your recovery program, we conduct an introductory interview, perform an examination and do a full assessment. At that time, we also determine the make-up of your medical team so that we can provide services and personnel that match your specific needs.
Ongoing support. You can always feel secure within our strategically designed Full Circle Support structure. Your support system will extend beyond your treatment stay and involves our dedicated medical and clinical staff, your referring professional, and your loved ones, whether family, friends, or mentors.
What is the Facility Like?
We are a luxury treatment facility in Las Vegas designed for your complete comfort, discretion, and relaxation during this time.
We offer:
Spacious custom-style home on a ½-acre property in an affluent neighborhood
Beautifully landscaped surroundings
Quiet spaces for privacy and reflection
Chef-prepared meals daily
2:1 Staff-to-client ratio
Individual and group therapy
Experiential activities for enjoyment and balance
Evidence-based treatments for long-term results
Addiction Treatment in Las Vegas with Luxe Treatment Center
If you're ready to take the next step toward recovery from drugs with individualized drug addiction treatment in Las Vegas, we are here for you.
Luxe Treatment Center applies evidence-based treatment methods. Therapies rely upon behavior modification and motivational interviewing as solid cornerstones for long-lasting recovery. Combined with non-invasive detoxification and psychotherapy, we utilize many proven tools to facilitate the best outcomes possible.
We know that this is a difficult time for you, and we recognize how brave you are to come forward and ask for help. For more information, please visit us at luxetreatmentcenter.com.