Explore the Possibilities Within You
Healthy substance-free living requires ongoing maintenance of the entire being – mind, body, and spirit. Humanistic therapy, as practiced here at Luxe Treatment Center, offers a positive therapeutic approach that focuses on your individual nature. It's a way of looking at the whole person. This is true not only from the therapist's viewpoint but also from you, the patient. Through humanistic therapy, you focus on your present feelings, without dwelling on past actions or events.
With humanistic therapy, the emphasis is on your positive traits and behaviors. You learn how to attain strong mental growth through your own inherent abilities and personal instincts. This type of therapy is effective not only in treating addiction, but also depression, anxiety, and relationship issues.
Tapping Potential, Commanding Respect
In the humanistic realm, self-acceptance is an important aspect. You learn how to cherish and respect yourself, thereby encouraging others to view you likewise. Rather than fall into the trap that you are never worthy of, you come to realize that there is goodness and positivity within you. And you begin to see the potential that is waiting to be tapped. Consequently, feeling better about yourself can lead to more favorable decisions and actions.
You will see those positive influences throughout our friendly treatment facility. Family-style meals, prepared by a professional chef, provide delicious sustenance as well as an opportunity to look forward to "meal time" with other Luxe residents. We provide plenty of space on our splendidly landscaped grounds for you to meditate, reflect or merely take in the pleasant sights as you walk the picturesque property.
Actively Pursue Your Passions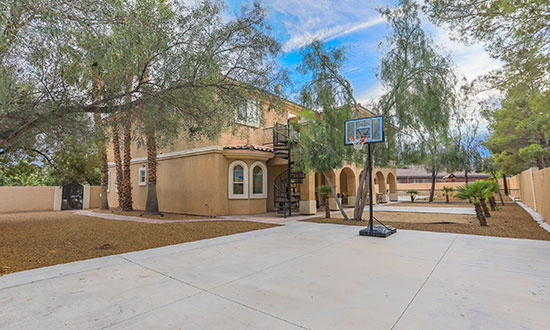 As you are going through your humanistic therapy, you can benefit greatly from various holistic, or experiential, activities that enable you to tap into the things that give you pleasure or joy. Here at Luxe Treatment Center, we make a number of those activities available to you, both on our beautiful grounds and in the peaceful park across the street. Among the various experiential activities that we offer are:
Art Therapy
Basketball
Exercise & Physical Training
Music Therapy
Yoga Therapy
This holistic, activity-based approach is available to you at whatever level you choose to participate. You simply engage in those activities that you are passionate about or that interest you most. These relaxing pursuits should allow you to explore your physical and mental capabilities. At the same time, they can lead to greater self-awareness and a more positive state of mind. Enjoy them with others, when possible, so that you can interact with those possessing shared experiences and quests for similar goals.
The Value of Your Uniqueness
Everyone has his or her unique way of viewing the world. We are all different…with our own distinct talents, preferences, and predispositions. And within that difference is the potential to accomplish things that are truly our own. Humanistic therapy, as applied at Luxe Treatment Center, opens you up to all of those exciting possibilities. It is designed to give you a new self-awareness and respect for your value as a human being…and, ultimately, to redirect you to an amazing path of self-discovery.