Luxe Treatment Center is your compassionate partner on the road to recovery in the heart of Las Vegas, Nevada. At our state-of-the-art rehab center, we understand the challenges posed by substance abuse and mental health disorders.
With a focus on holistic healing, our dedicated team is here to guide you through your journey towards a healthier and happier life.
Finding Las Vegas, NV Drug Rehab Centers
In bustling Las Vegas, where the vibrant city energy meets the tranquil desert landscape, Luxe Treatment Center stands as a beacon of hope for those seeking solace from the clutches of drug and alcohol addiction.
Our comprehensive treatment programs are tailored to address both the intricacies of addiction and the complexities of mental health issues, as we recognize that co-occurring disorders require specialized care. As your trusted addiction treatment providers, we offer a range of treatment options, including residential and outpatient programs, to suit your individual needs.
How Addiction Treatment Works
Our rehab center embraces a holistic approach, ensuring that your recovery journey encompasses not only physical healing but also emotional and mental well-being. Luxe Treatment Center provides a safe haven where you can engage in transformative group therapy sessions, receive personalized behavioral therapy, and partake in enriching family therapy.
We understand that the recovery process extends beyond detox and withdrawal symptoms; it's about rebuilding lives, mending relationships, and rediscovering purpose. That's why our dedicated team of experts is committed to equipping you with the tools and support needed for a successful recovery in Southern Nevada.
Recognizing Your Substance Abuse
Acknowledging and addressing substance abuse is a crucial step on your journey to healing and recovery. At Luxe Treatment Center in Las Vegas, Nevada, we understand the complexity of this issue and are here to provide you with the guidance and support you need to take that brave first step.
Substance abuse doesn't discriminate – it can affect anyone, regardless of age, background, or status. If you or a loved one are grappling with drug abuse or alcohol addiction, recognizing the signs is the initial stride towards a healthier life. Our dedicated team of treatment providers is here to help you understand the nuances of your situation and pave the way toward a brighter future.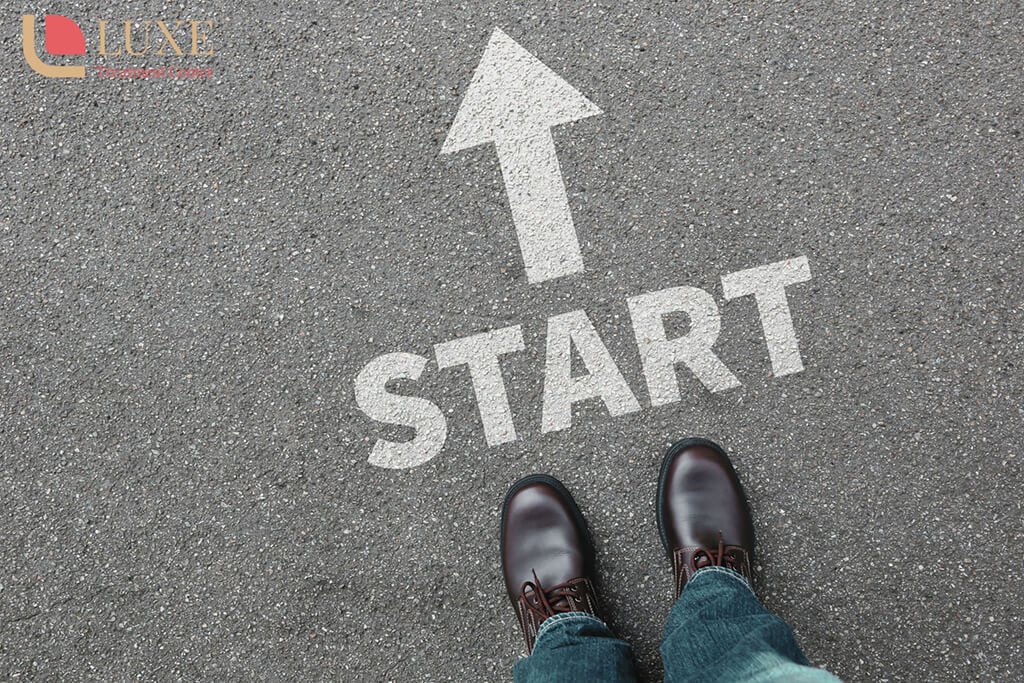 Why Addiction Treatment is Worth It
Embarking on the path of addiction treatment is a profound investment in yourself and your future, one that holds immeasurable value. At Luxe Treatment Center in Las Vegas, Nevada, we believe that your journey to recovery is not only worthwhile but essential for reclaiming a life of purpose, joy, and fulfillment.
Addiction can cast a shadow over every aspect of your life, affecting not only your well-being but also your relationships, goals, and aspirations. Recognizing the significance of seeking help is the first step towards a brighter tomorrow.
Risks Associated With Attempted At-Home Detox
Navigating the path of detoxification from substance abuse demands careful consideration and professional guidance. Attempted at-home detox poses significant risks that include health complications which are explored by American Addiction Centers.
Detoxification involves the body's intricate adjustment to the absence of substances it has become accustomed to. While the idea of detoxing at home might seem appealing, it's crucial to acknowledge the potential complications that can arise.
From severe withdrawal symptoms to unforeseen medical emergencies, the absence of medical supervision can magnify the risks. Our experienced team understands the intricacies of detox and is equipped to provide the necessary care, ensuring your safety and comfort throughout the process.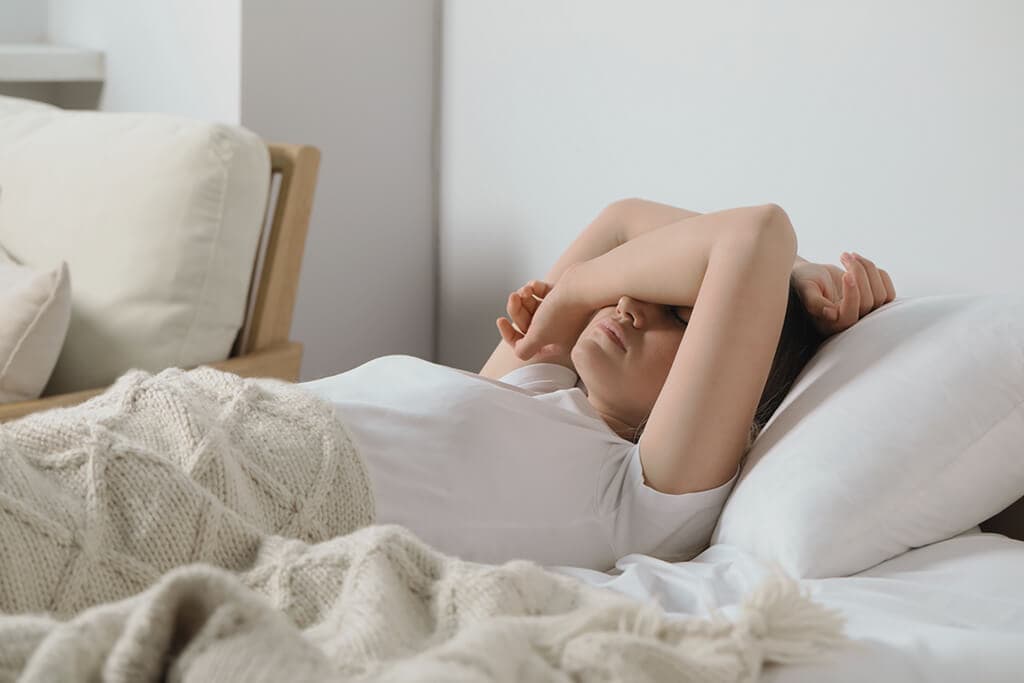 Benefit from Mental Health Services Administration
We believe in a multidimensional approach that encompasses not only addressing addiction itself but also healing the underlying emotional and psychological factors that contribute to it. By choosing addiction treatment, you're making an investment in your mental health, your well-being, and your future relationships.
From evidence-based therapies such as behavioral therapy and group sessions to comprehensive support for co-occurring disorders, our healthcare providers are dedicated to equipping you with the resources needed to navigate life's challenges with resilience.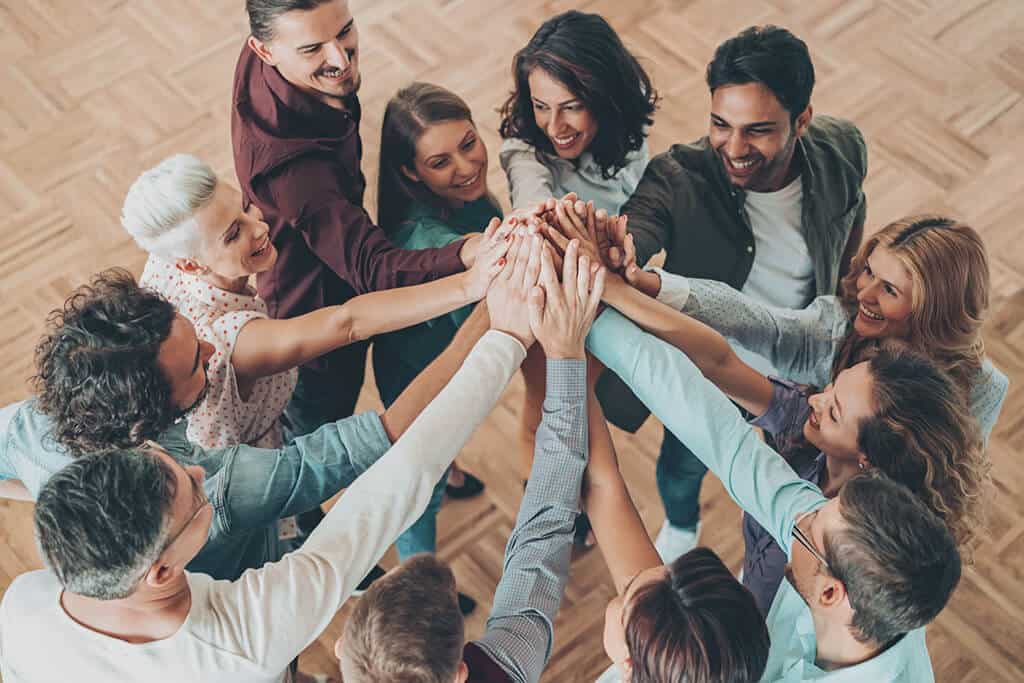 Learn Skills to Maintain a Long-term Recovery
The tools and strategies you'll acquire during your time at Luxe Treatment Center will extend far beyond the duration of the program. From coping skills to avoiding triggers to advice on restructuring your daily routine, your stay at our rehab center will provide you with new skills to take with you into your new sober life.
Different Treatment Services for Various Substance Use Disorders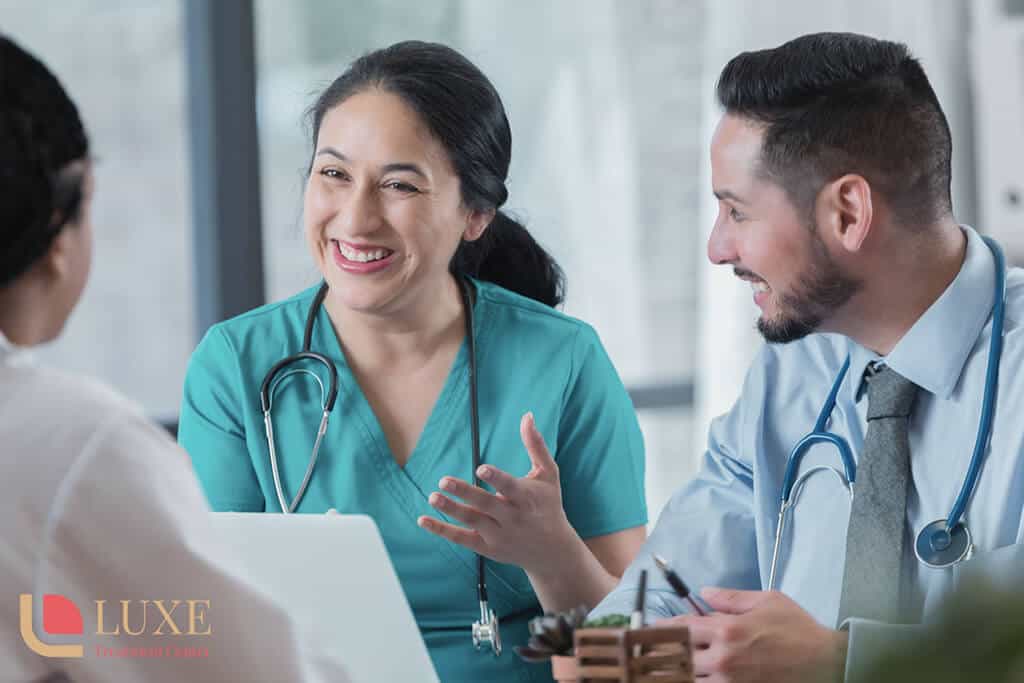 Entering a Residential Program
Stepping into a residential addiction treatment program marks a profound turning point on your journey to recovery. At Luxe Treatment Center our residential program offers an immersive and transformative experience, where you can break free from the cycle of addiction in a supportive and structured environment.
With a focus on comprehensive healing, our experienced team guides you through evidence-based therapies, personalized support, and a community of individuals all working towards a common goal. Within the walls of our rehab center, you'll find the space to heal, rediscover your strengths, and lay the foundation for a brighter future ahead.
Attending Outpatient Programs
Choosing an outpatient addiction treatment program at Luxe Treatment Center opens doors to flexible and effective healing. Our outpatient program is thoughtfully designed to empower individuals seeking recovery while maintaining their daily commitments.
Through a combination of therapy sessions, group support, and personalized guidance from our dedicated team, you can conquer the challenges of addiction step by step.
This approach not only fosters your connection with the local community but also equips you with practical tools to navigate real-life situations, ensuring a smoother transition toward lasting sobriety.
Medication Assisted Treatment (MAT)
Medication Assisted Treatment (MAT) at Luxe Treatment Center signifies a comprehensive and compassionate approach to overcoming addiction. Our MAT program integrates evidence-based medications with therapeutic support to address the intricate facets of substance abuse.
Under the guidance of our experienced team, MAT provides a balanced path to recovery, helping to alleviate symptoms of withdrawal, reduce cravings, and pave the way for sustainable healing.
With personalized care and close monitoring, our rehab center ensures that your journey towards a substance-free life is not only supported but also empowered, promoting long-term well-being and a brighter future ahead.
Dual-diagnosis treatment at Luxe Treatment Center recognizes the intricate interplay between substance abuse and underlying mental health issues. Our specialized program offers a comprehensive and empathetic approach to healing, addressing both aspects concurrently.
With the guidance of our skilled professionals, you'll embark on a journey towards holistic well-being, gaining insights into the connections between addiction and mental health.
By integrating evidence-based therapies, individualized care, and a nurturing environment, our rehab center empowers you to break free from the cycle of co-occurring disorders, fostering resilience and lasting recovery.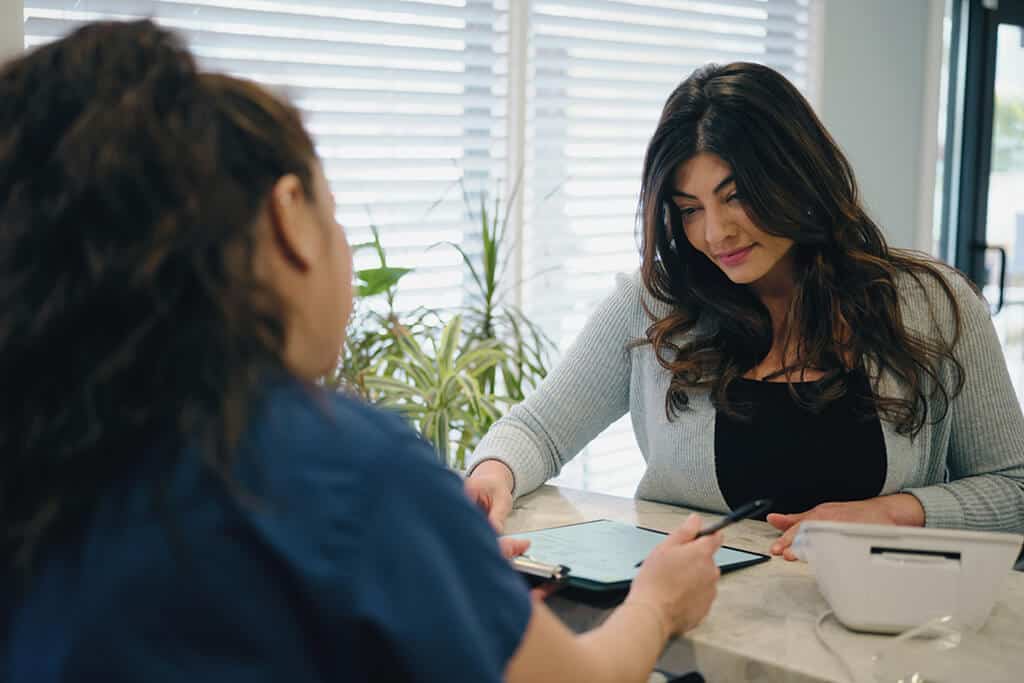 Benefits of Our Residential Treatment Services
Beginning with medical detox, you embark on your sobriety journey surrounded by highly experienced professionals who assist in making the detox process as comfortable and seamless as possible, which contrasts the experience of an attempted at-home detox. We then complete a personalized examination and assessment to ensure the recovery process is best suited for your situation and needs.
Our residential treatment offers a comprehensive approach to recovery and allows you to be fully immersed in a safe and healing space for both body and mind during this important stage in rehabilitation.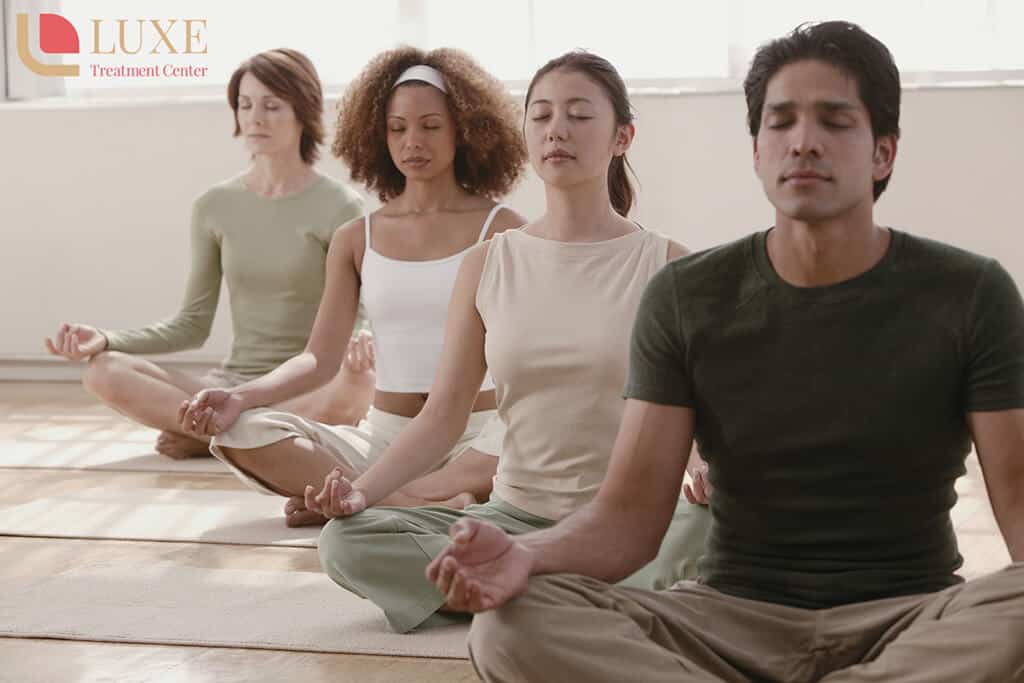 Health Insurance and Payment Options
In order to make recovery accessible and as stress-free as possible, we accept most insurance plans at Luxe Treatment Centers. If you do not have insurance, we can go over various options that may be available to you.
Find Hope and Healing At Luxe Treatment Center
Don't let a substance use disorder hold you back any longer begin recovery with Luxe Treatment Center today. Call (725) 215-3017 today to begin your path to recovery.